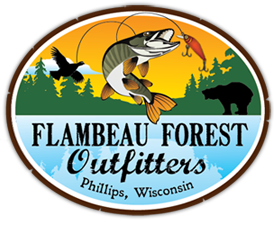 Welcome to Jake's Blog on the Flambeau Forrest Outfitters website.
We specialize in the great outdoors. Guided hunting, guided fishing, food plot preparation and raising world-class English Setter hunting dogs.
The crew at Flambeau Forrest Outfitters loves to take people hunting and fishing. What ever you love to do, we'll help you do it successfully.
We invite to visit our home to check out some of the latest and greatest hunting and fishing adventures. Whether it is chasing down a big muskie or shooting some of the famous Ruffed Grouse of Price County.
Give us a call @ 715-820-3156 or contact us. We'd love to hear from you.